Trusted by World Champions
50,000 Gis Shipped Worldwide
Progress PRO Socks - White & Black
In stock, next day delivery available
Worldwide fully tracked delivery available
Standard UK delivery from £4.95, free shipping over £120
Introducing our first ever sock. We developed a sock to add to the range due to the huge demand from you guys. It's taken us some time to get the socks live but it's worth the wait. Our Pro socks come as a 2 pair set, in black and white. They are cushioned for extra comfort during those hard sessions in the gym, making them perfect for any activity, especially lifting and running, as the cushion offers amazing impact protection. They are have our new rapid drying technology, meaning no more sweaty feet after long, hard sessions.
True to size with most sock brands, Stretch fabric so no need to match exactly to your size. We offer a small (UK sizes 4-7) and a large (UK sizes 8-11)
Shop with total confidence with Progress. We offer 30 days money back guarantee if you are not 100% happy with your product. As long as we can re-sell the item, ie - it's not washed or worn for training. At Progress we're dedicated to providing the best service for every single one of our legendary customers 🤝
Although our socks have anti-bobble technology, we always recommend washing your Progress socks with care. please do not exceed 30 degree. Do not use a tumble dryer, only hang dry, our socks are quick drying so it will only take a couple of hours to train in again Never use bleach!
The Progress Guarantee
Shop with total confidence, we have a 90-day hassle free returns policy and because we know our products are the best in the world, we guarantee to replace any damaged products for the first 6 months!
Why choose Progress socks?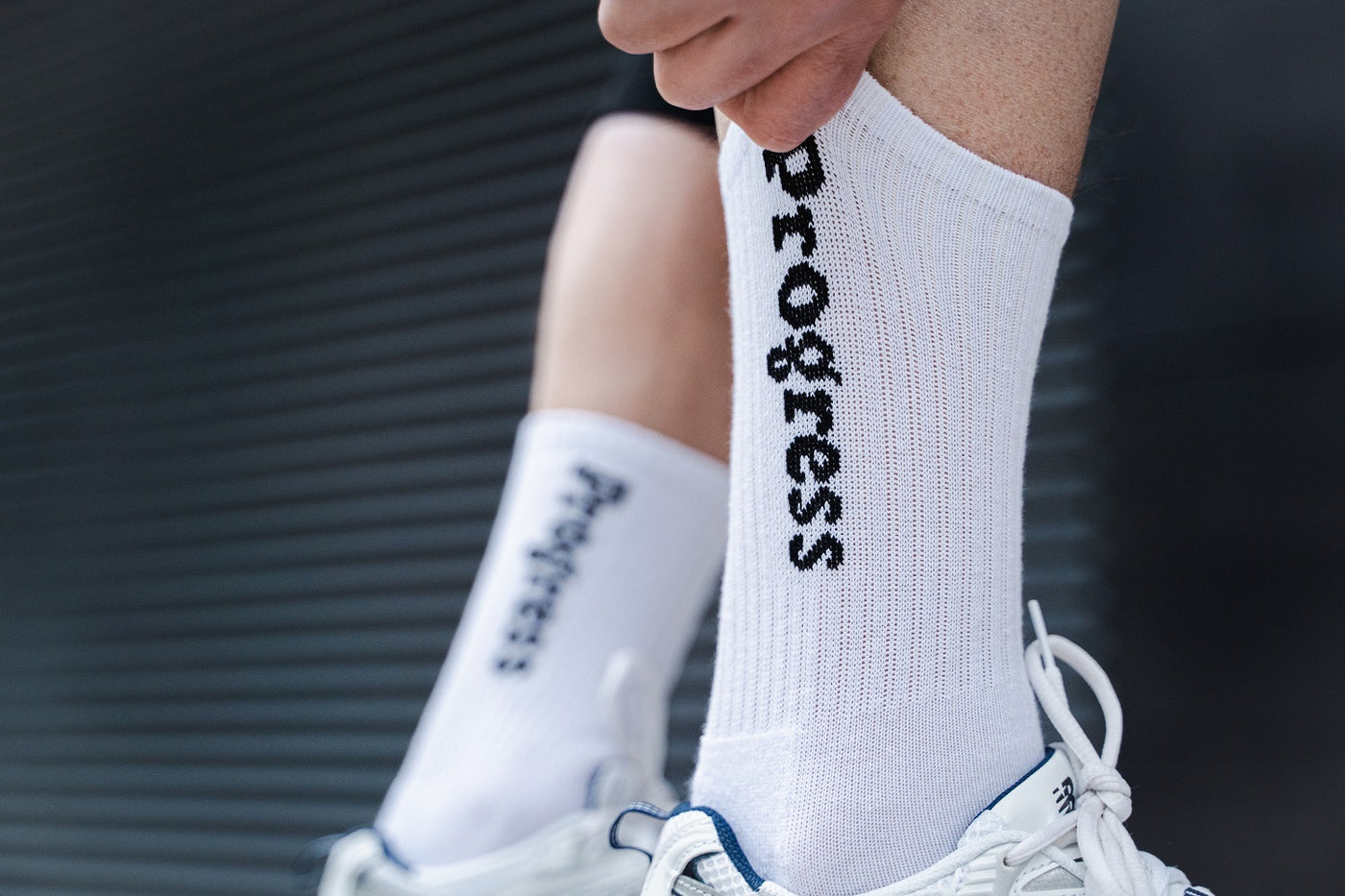 Why does James love his Progress socks?
Customer Reviews
Write a Review
Ask a Question
Who are we?
The Progress Story
Our Mission is to motivate and inspire all our customers, and grow the sports through our passion for Jiu Jitsu.
Find out more about how and why we started in our story