Trusted by World Champions
50,000 Gis Shipped Worldwide





Kids Progressinho 2 Kimono - White
Our flagship kids Gi, build for future world champions!
In stock, next day delivery available
Worldwide fully tracked delivery available
Standard UK delivery from £4.95, free shipping over £120
This is our flagship kids kimono, and for good reason. The Progressinho features triple reinforced seams on all stress points, making this the most robust kids gi we have ever released. Also featuring premium direct embroidery, as well as sewn patches, and high level detailing such as the branded and coloured inside trims. Comes with a strong elasticated waistband on the gi pants too for extra comfort for your kids training, no need to worry about the rope ties coming undone and the pants slipping down.
Use our size chart above to work out the best size Gi for your child, if you have any queries just drop us an e-mail on support@progressjj.co.uk and our experienced team can help!
At Progress we're dedicated to providing the best service for every single one of our customers. If you ever have an issue with one of our kimonos, either drop us an e-mail (support@progressjj.co.uk) or message us on social media @progressjj and we'll do everything we can to fix your problem.
We recommend washing all our kimonos on a cold wash. If you have top wash with heat, maybe to shrink you gi, please do not go above 30 degrees. Please never machine dry.
The Progress Guarantee
Shop with total confidence, we have a 90-day hassle free returns policy and because we know our products are the best in the world, we guarantee to replace any damaged products for the first 6 months!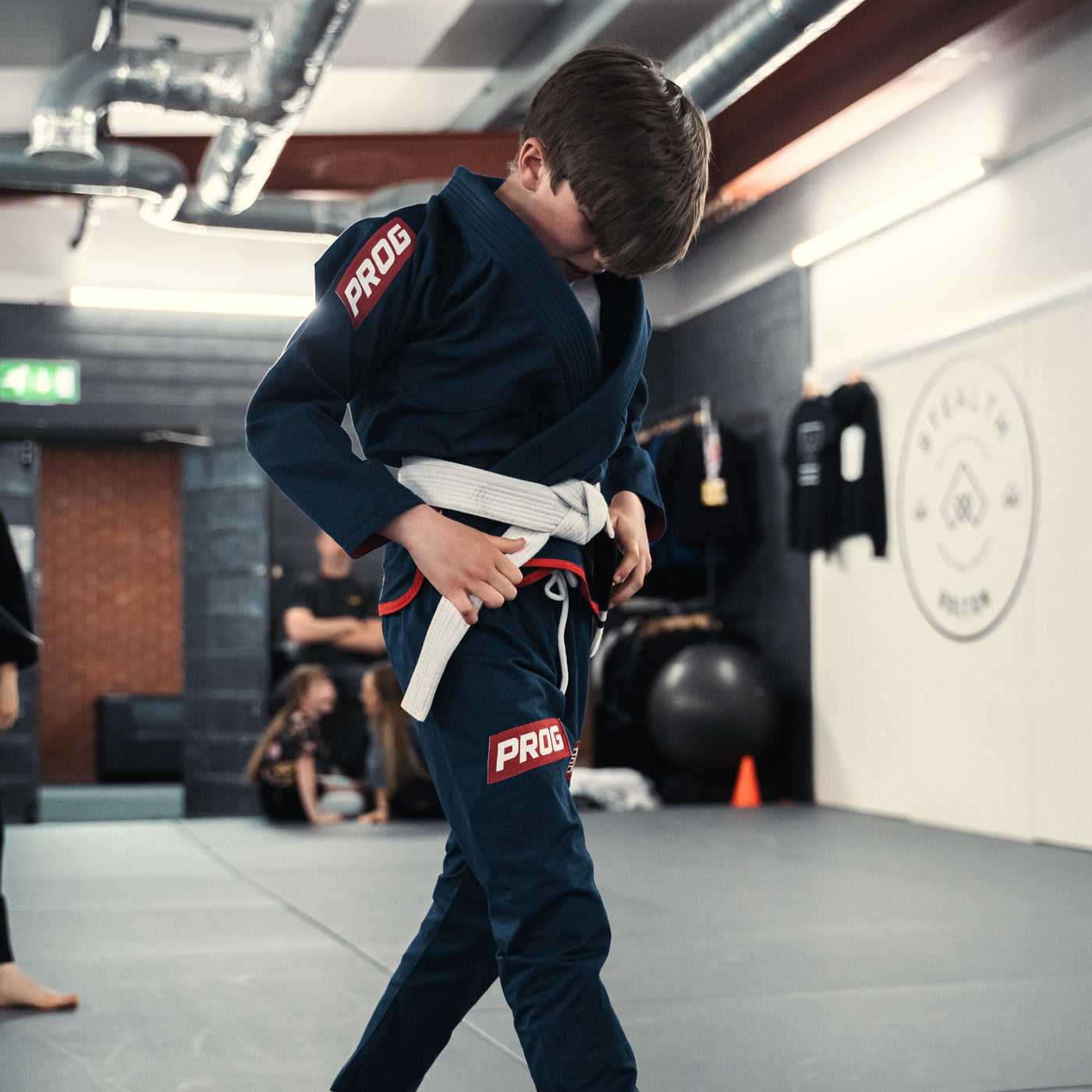 What makes the Progressinho different.
Who are we?
The Progress Story
Our Mission is to motivate and inspire all our customers, and grow the sports through our passion for Jiu Jitsu.
Find out more about how and why we started in our story